Superior Residential Window & Gutter Cleaning Services
Superior service is at the core of our company, All Clear. We've built lasting relationships with our customers, by delivering quality and reliable window and rain gutter cleaning services since day one. With All Clear, you can rest assured that your home is in good hands. Our goal is to ensure that you are completely satisfied by the experience of hiring us.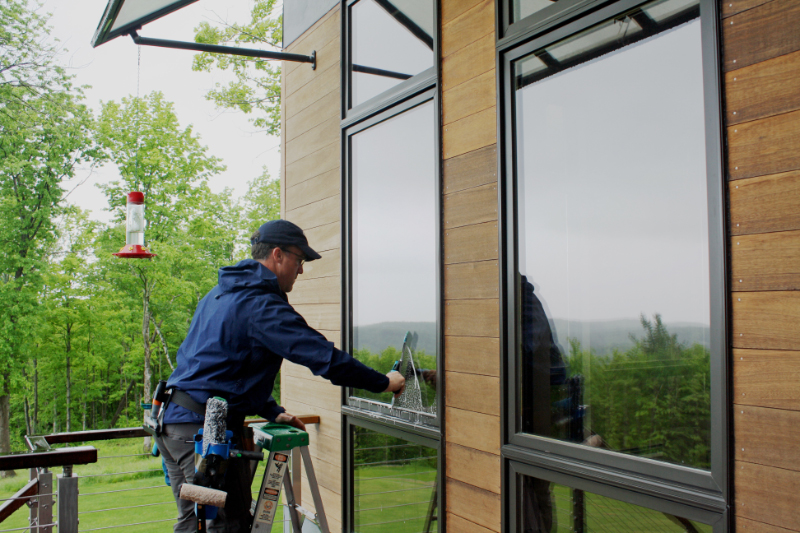 Residential Window Cleaning
Professional window cleaning will improve your home's natural lighting, instantly boost its curb appeal, and help you to enjoy a better view. There's nothing like bright, clean windows to make your home look inviting.
All Clear uses professional grade equipment, along with traditional window cleaning techniques to remove dust, dirt, pollen and even the most stubborn debris. We help let the natural light shine through a completely clean and transparent window.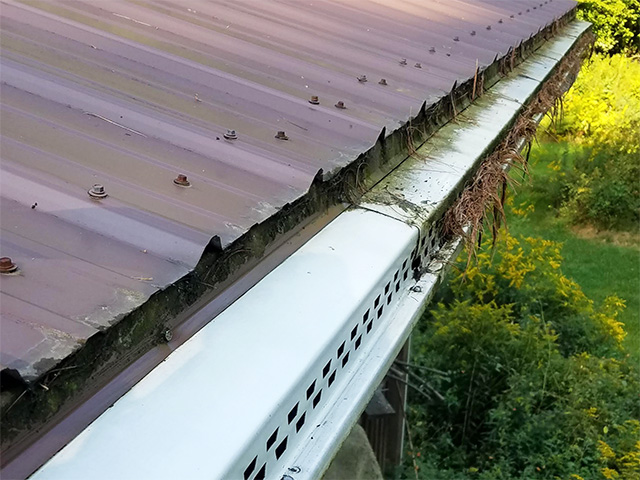 Residential Gutter Cleaning
Gutter cleaning is an essential task for any home. Leaf and debris removal from gutters is critical for protecting the structure of your home and preventing costly repairs in the future.
Cluttered gutters can lead to water damage, insect infestation and mold or algae issues. Let us take on this dangerous, strenuous and unpleasant smelling task to ensure that your gutters are moving water properly and improving your home's curb appeal.
"As a homeowner with numerous trees on our property we had problems with our gutters clogging which also caused large ice buildups in the winter months. Tom from All Clear was recommended to us from a friend and we are very happy with the work he completed! No more water overflowing from out gutters or ice buildup in the winter. Thanks Tom!"
"Tom has cleaned our gutters twice a year with efficiency. He was prompt when requested and reasonably priced. We highly recommend his service."
"I can't recommend All Clear's services enough. My wife and I bought a home that hadn't had its gutters cleaned in a very long time. Both times Tom showed up, once for the estimate then again for the work, he was punctual and professional. He quoted us a very fair price and we were thrilled with the results. It was great to see the water going down the spout for once instead of pouring over the sides of the gutter!
"Tom has kept my gutters and windows clean for several years now. Very professional, neat, and affordable. Highly recommend!"
"Thank you, Tom, and All Clear for the great Job you did cleaning our Gutters. The team was prompt, professional, polite and did a great job! Thanks again!"
"We have had Tom come by for window cleaning, gutter cleaning, and gutter guard installation. Every time, he does a spectacular job. He is dependable and thorough, and easy to reach. High recommended!"
"Tom Bevins cleaned our windows in the fall of 2021. He did an excellent job, and even noticed that we had solar panels and offered to clean them as well. He was efficient, respectful and his price was fair. We would definitely hire him again!"
"I was fortunate to hire Tom Bevins, All Clear, LLC to help with the windows and doors in our house. We have 68 windows and 12 doors, each with raised divided light in 12 over 12 windowpanes. It is no small job. Tom did an excellent job, we were very pleased and will continue to use his services in years to come. I strongly recommend him, he does terrific work."
Get a Quick Estimate from All Clear